Add an activity from Slack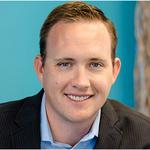 Updated by Nick Cron
Use Deals+ to add activities in Pipedrive.
What to Know
The app must be added to the channel to use this feature
You can add activities from a notification or from the home screen
Add activity from a notification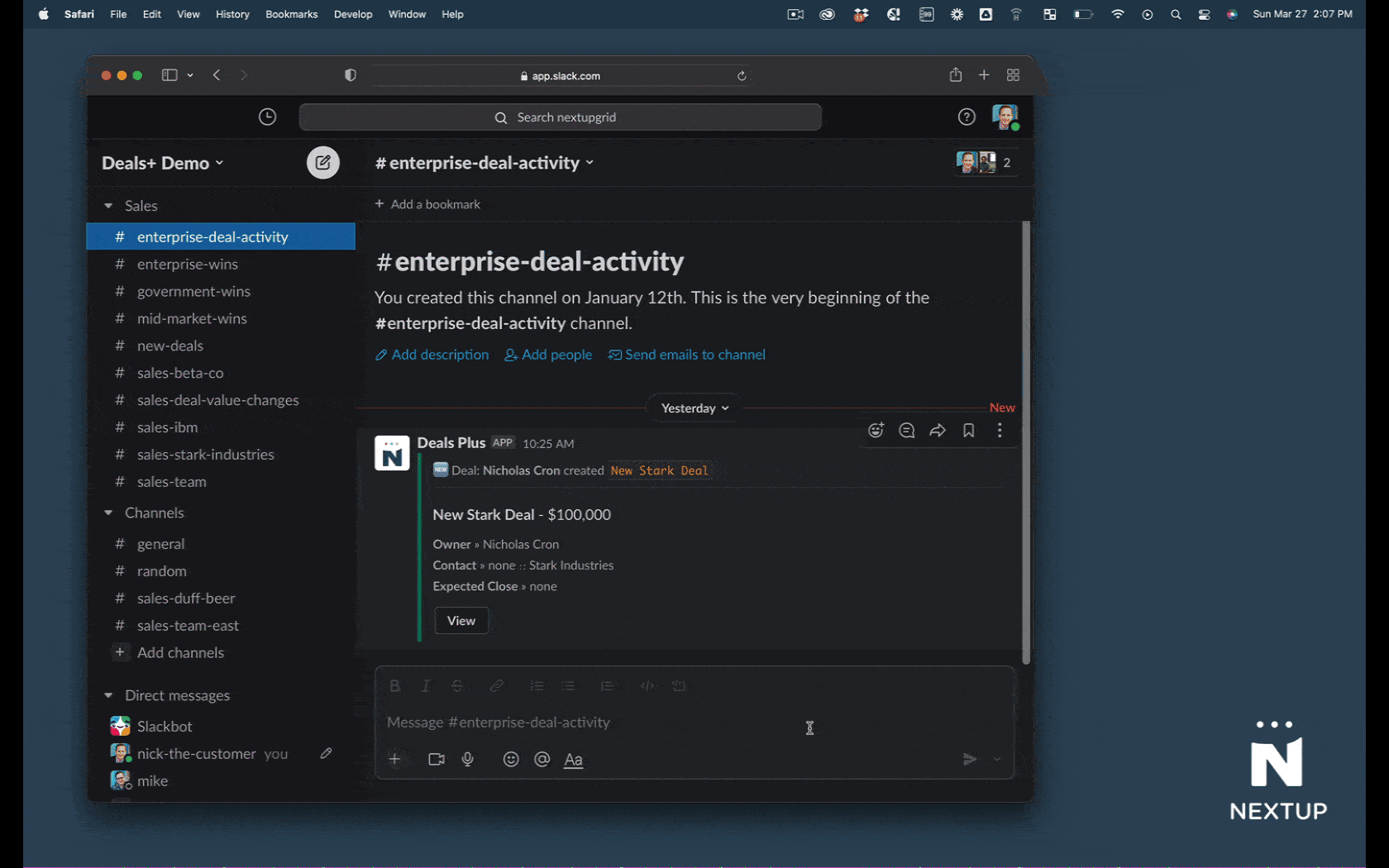 Click the View button
Click the overflow menu in the upper right.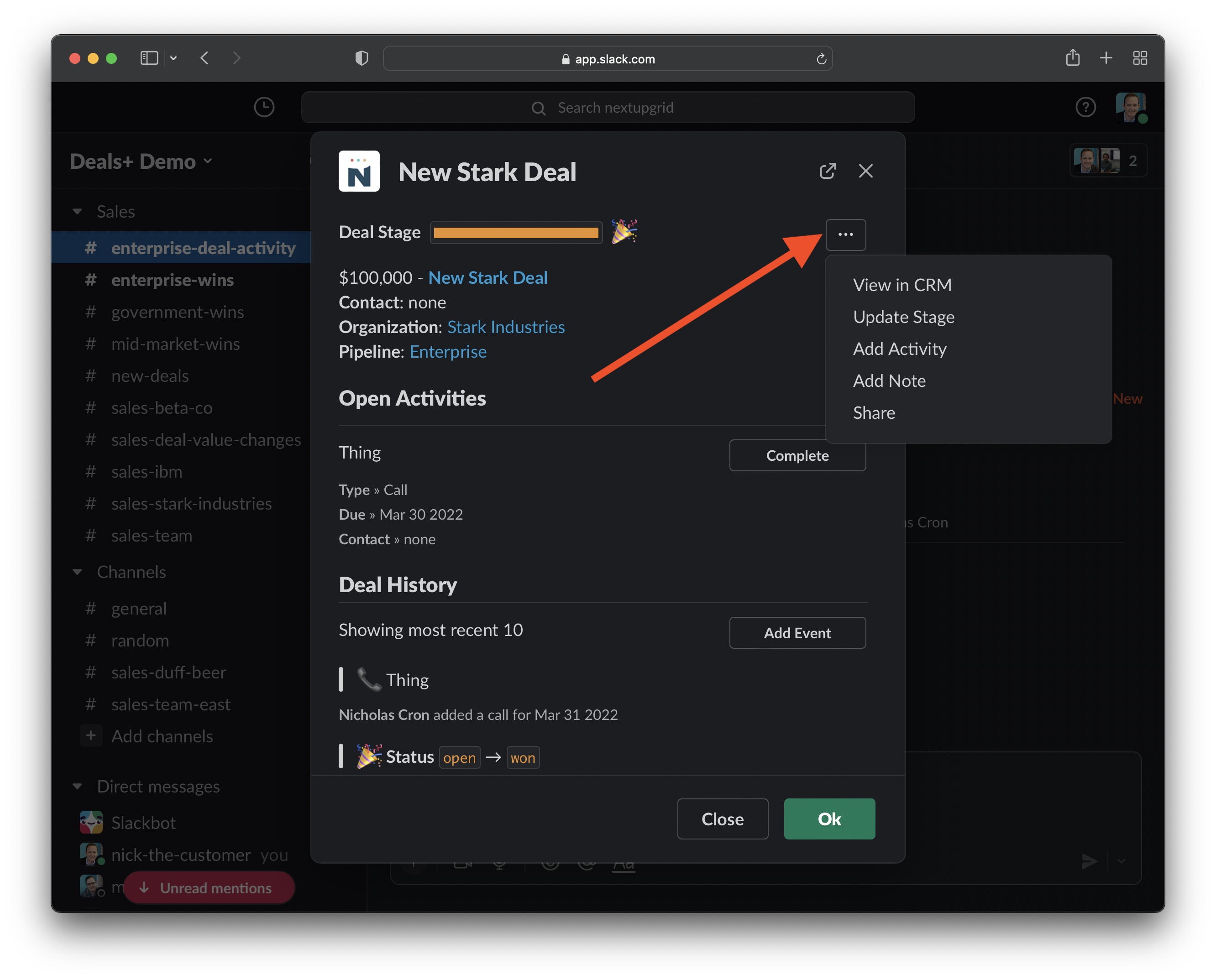 Choose the option Add Activity
Populate the form with your next activity.
Click the Submit button.
Add Activity from home screen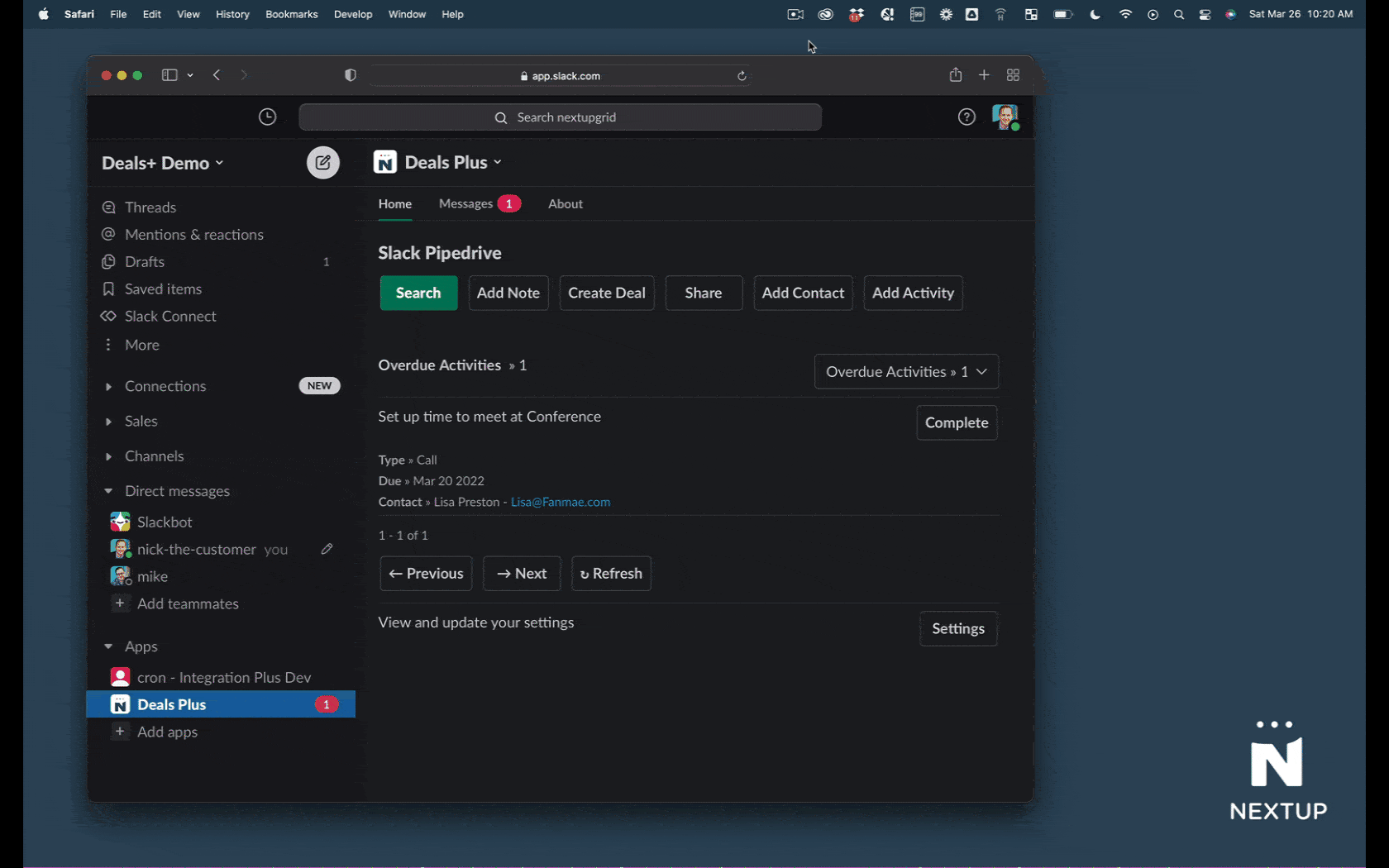 Click the Add Activity button
Populate the form with information on your activity
Click Submit to save the activity.
View and complete activities on home screen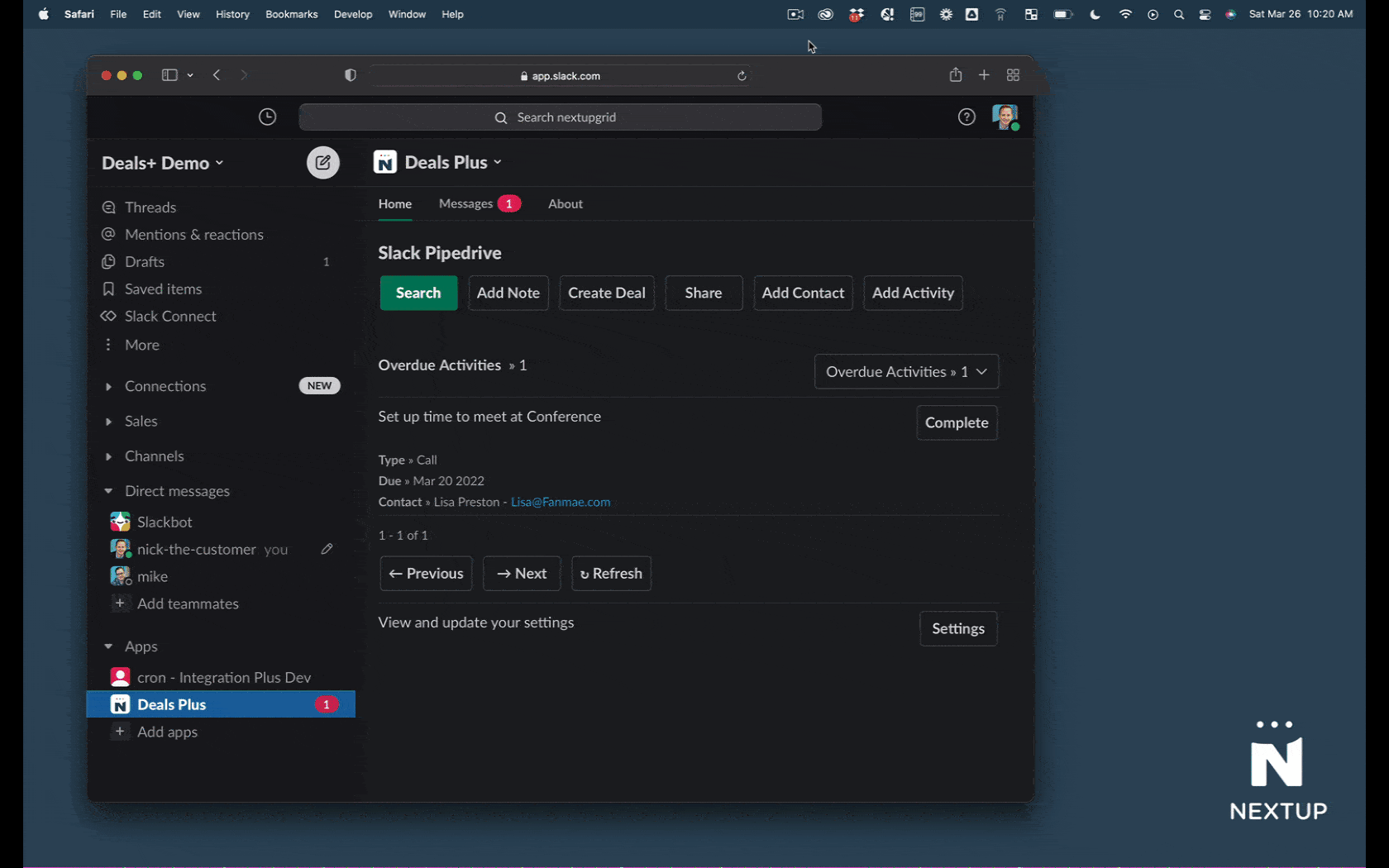 Choose a list from the available options in the dropdown - default is Overdue Activities
Click the Complete button to mark an activity as completed.
Optional: Add a new activity to track next steps.