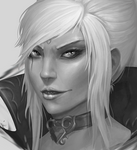 Updated by Dallas de Marr
Do I have to pay to try?
No, we offer a fully featured 14-day trial to all teams.
What access do I have on the free trial?
During your 14-day trial, you have access to everything that a premium subscription offers.
Can I pay via an invoice?
We do not support invoice payments for Deals+ at this time.
How can I cancel my subscription?
You can cancel your subscription at any time, and you will have access to your plan features until the end of the current billing period. 
You can reach out to info@nextup.ai or on our live chat to get the process going. We typically have a response time of up to 6 hours and can get it processed ASAP. To ensure you won't get billed, please reach out at least 48 hours before your next due date.
How are payments secured?
We have partnered with Stripe to provide a PCI compliant secure payment solution.