Link Slack Channel to Pipedrive Deal from Pipedrive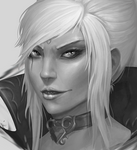 Updated by Dallas de Marr
From within Pipedrive, a Slack channel can be linked to track a specific deal, even if the bot is not in that channel.
What to Know:
The channel to be linked must be created in Slack prior to performing these steps.
This channel can be a shared or dedicated channel.
Linking a Slack Channel
Navigate to the deal in Pipedrive
On the deal landing page, click Add Shared Channel. You may also create a dedicated channel by selecting the dropdown next to this button
Select the channel and frequency in the modal that appears
Click Save
The deal will now receive updates in the selected channels.