How can I uninstall the app?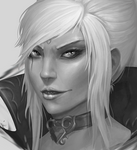 Updated by Dallas de Marr
Uninstalling the Bot
Navigate to your Pipedrive instance
Click Tools and Apps
Click Marketplace Apps
Locate the Deals+ application
Click Uninstall
The Deals+ bot is now no longer connected. To reconnect the bot, navigate to the home tab of the Deals+ application and click Connect.